Hope for Children's flagship child-focused programs, The School of St Yared and our regular Child Sponsorship Program help hundreds of Ethiopian children annually get access to quality education, and excel both at school and in the community. 
Sponsorship is one of the most effective ways you can make a difference to the life of a vulnerable child and their community in Ethiopia. As a result of disease, poverty and war, these communities include huge numbers of orphaned and vulnerable children and young people at considerable risk of homelessness, abuse and exploitation. For many of these children, quality education is out of reach and opportunities to break the cycle of poverty are few.
By sponsoring a child through Hope for Children, you'll be ensuring they receive a proper education, nutrition and health care, as well as opportunities to develop confidence and life-skills for a bright future. You'll also be helping to strengthen that child's family and broader community so that they can best care for their children in a happy and safe environment.
Sponsor a child at The School of St Yared
For just $1500 per year, you will completely change your sponsor child's life. Your annual sponsorship covers:
A first class education at The School of St Yared
2 meals and a snack each day
School uniforms
Text books and stationery
Transport to and from school.
How are students selected?
Hope for Children only select the brightest, most determined, high-potential students from the most impoverished backgrounds. All potential students sit a non-biased intelligence test. If they score highly they are then tested in a classroom situation to see how they respond to the learning environment. Not only do the children have to pass academic tests, their family has to pass a series of checks to confirm their financial situation. St Yared employees will visit the potential student's home, often on several occasions, to assess their living conditions and family income.
Competition for places is fierce. In our first year, over 500 children applied for the 40 places available. As our reputation spreads, more and more children try and secure one of these life changing places. In 2012 applications for new enrolments exceeded 4000. The more sponsors we have, the more places we will be able to offer.
Support a child through our regular Sponsorship Program
For an annual donation of $450, you can support an individual child and their community in Ethiopia. Your sponsorship enables parents or guardians to:
Keep their child in school and provide essential school materials and uniforms, until at least grade 10;
Provide adequate nutrition, shelter and clothing;
Access clean water, sanitation, health and psychosocial care;
Develop alternative livelihoods and become economically self-sufficient.
How are children selected?
Generally, children eligible for sponsorship with Hope for Children are between 0 and 18 years of age. These children may have lost one or both parents to HIV/AIDS or their families are unable to support them because of extreme poverty. Children are often referred to Hope for Children by local government agencies and organisations, or may be enrolled by their families or guardians directly.
The children's wellbeing and living situations are constantly monitored by Hope for Children's Sponsorship team and by specialist Assessment Workers who make regular home visits to each child and their parents or guardians. A small portion of your sponsorship fee goes to this program administration in Ethiopia; to monitor the health and development of your sponsored child on an ongoing basis.
Experience has also taught us that the best way to transform a child's life is to support change in their community. For this reason, we also implement development projects that benefit the child's family and the communities in which they live. These include community health and savings programs that involve households in income-generating activities to effect change in their own lives and those of their children.
What Communication Will I Have with My Sponsor Child?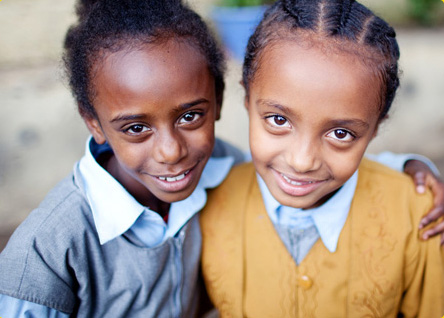 Once you are matched with your sponsor child, you'll receive your child's profile information and a personal letter from your child with photographs once a year. The children also love to receive letters and photos from their sponsors in Australia and these are delivered personally to Ethiopia approximately three times a year.
As a sponsor, you'll receive regular newsletters and email communication to update you on all our activities in Ethiopia. You'll see how your support makes a huge difference to the life of your sponsored child, their family and communities.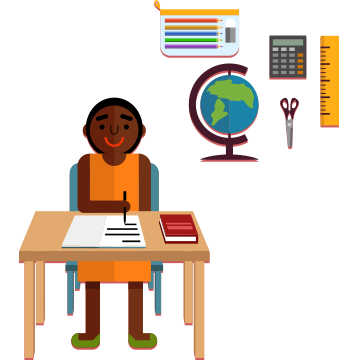 Quality Education
Whether you sponsor a child at The School of St Yared or through Hope for Children's regular Child Sponsorship Program, your generous donation goes toward ensuring our children have access to quality education, and the materials that help them excel at school.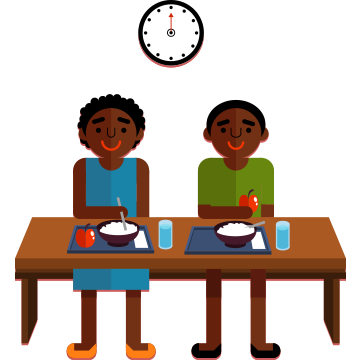 Nutritional Support
All children supported through Hope for Children are provided with either 2 meals a day, or financial support to their families to ensure they are receiving the nutrition they need to succeed at school.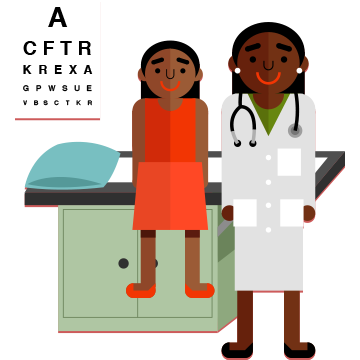 Health Care and Psycho-Social Support
Hope for Children has trained counsellors and nurses that provide hands-on support to children and their families facing hardships and issues at home that might affect their performance. Your support helps motivate children to grow into confident and bright young adults.
Donate Online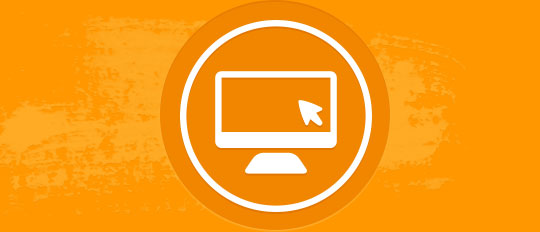 You can donate online.
We accept Visa or Mastercard.
Donate By Mail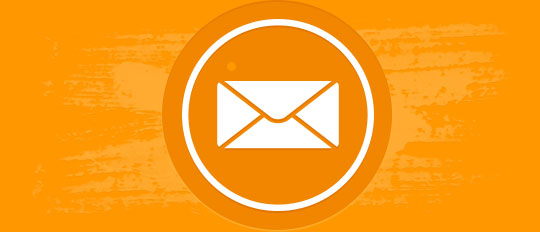 Download our easy Hope for Children Donation Form and mail your donation to:
Hope for Children, PO Box 3155, Broadway, Nedlands WA 6009, Australia
Please note: Sponsorship of a student is an on-going commitment.
We ask that you stay with your child throughout their years of education. If you are unable to make at least a three year commitment please consider making a one off donation. If you are unable to meet this cost by yourself, why not consider sharing the cost with a friend?
Your donation goes to Hope for Children Organization Australia Limited (ABN 73 109 038 600). Hope for Children is an approved organisation under the Overseas Aid Gift Deduction Scheme (OAGDS) as a Deductible Gift Recipient (DGR). This means that Hope for Children will issue you with a tax deductible receipt for your donation.
We do not share your personal details with third parties for marketing purposes.
Please note: all donations over $2 are tax deductible